Process
Coleman Advisory LLC
Scope of Engagement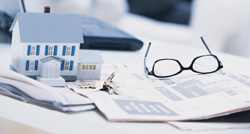 I appreciate the trust you have placed in me and my firm and I welcome the opportunity to work with you as your financial advisor. The following outlines the scope of the financial planning engagement between John Coleman CFP® and you.
Please be assured that all information that you provide will be kept strictly confidential.
Services may include a complete holistic financial plan or focus on particular areas causing you concern. Planning is available without implementation if desired.
We begin with a needs analysis and our 4-Step Review.
4-Step Review: a process of discovery that helps find where your money may be slipping through the cracks and provides a structured process to uncover the critical must know facts before you make financial decisions.
Step 1:

an indepth review of your current assets, concerns and goals.

Step 2: a review of your current retirement income strategy.
Step 3: a review of how much risk you are taking. Is the return worth the risk?
Step 4: a review of the costs, fees and taxes you are paying.
Additional areas for review and analysis may include:
Reviewing and prioritizing your goals and objectives.

Gathering and organizing all necessary tax forms, data and financial statements.

Developing a deep understanding and summary of your current financial situation, risk tolerance and financial concerns through a needs analysis.

Reviewing insurance coverages, including your life insurance and long-term-care strategy.

Development of an Investment Policy statement (IPS) that matches your risk tolerance and goals.

Developing an appropriate asset allocation strategy.

Research, analysis and selection of specific savings and investment options that align with your asset allocation strategies and goals.

Developing a retirement income strategy and income planning

Social Security integration into your retirement income strategy.

Health insurance and Medicare planning in retirement.

Review of your estate plan such as wills/trusts, health care directives and beneficiary reviews on all documents as needed. (if necessary, this may be referred to an estate planning attorney).

Review of your tax returns and identifying tax planning strategies to optimize your investment and income strategies if applicable. (If necessary, this may be referred to a CPA).

Written recommendations that will be reviewed and discussed in detail with you.

Developing a step-by-step action plan to implement the agreed upon recommendations.

Referrals to other collateral professionals (CPA, Estate Attorney, P&C agent, Health Care Agent etc.) if necessary. Be advised that I do not receive referral fees or any compensation from any other professionals to whom I may refer you.

Customized performance reporting.

Customized communication and education through emailed articles, videos, our website, client events and newsletters.

Annual reviews and ongoing monitoring of your overall plan as needed.
All fees or commissions will be transparent and fully disclosed.
In order to ensure that the financial plan contains sound and appropriate recommendations, it is your responsibility to provide complete and accurate information regarding pertinent aspects of your personal and financial situation including objectives, needs and values, investment statements, tax returns, copies of wills, powers of attorney, insurance policies, employment benefits, retirement benefits, and relevant legal agreements. This list is not all-inclusive and any other relevant information should be disclosed in a timely manner. It is your responsibility to ensure that any material changes to the above noted circumstances are disclosed to me as your financial planner on a timely basis since they could impact the financial planning recommendations.
I look forward to working with you and helping you reach your financial goals.
John Coleman CFP(R)